Envision EEB put graduate life on the map
Release Date: Oct 19, 2023
Michigan State University's Ecology, Evolution, and Behavior (EEB) Program added some valuable paving bricks on the pathway to a graduate school career with a preview program this month for prospective graduate students.
Envision EEB: Graduate Preview Weekend showed undergraduate students from groups that have historically been excluded from access to graduate education what life in MSU's EEB program can hold for them. The 11 students came from 11 institutions – from Maryland to California and Michigan to Alabama -- for a weekend of resources, professional development, and collegiality in the third annual event.
"It was such an incredible experience to watch the Envision EEB program come to life again this year. Having the opportunity to interact with incredible students from across the country who will become the next generation of leaders in EEB fields is such a moving experience," said integrative biology doctoral student Ben Kline, who co-chaired the event organization with plant biology graduate student Emily Conway and assistant professor Lauren Sullivan. "These students are top of the line, and it is an honor to help them find success in the nebulous process of finding and pursuing a graduate education."
"It was a lot of fun listening to the students share their interests for their graduate careers and help them hone their path to this goal," Sullivan said. "I can't wait to see where they end up!"
The undergraduate students engaged with current EEB graduate students and faculty for workshops on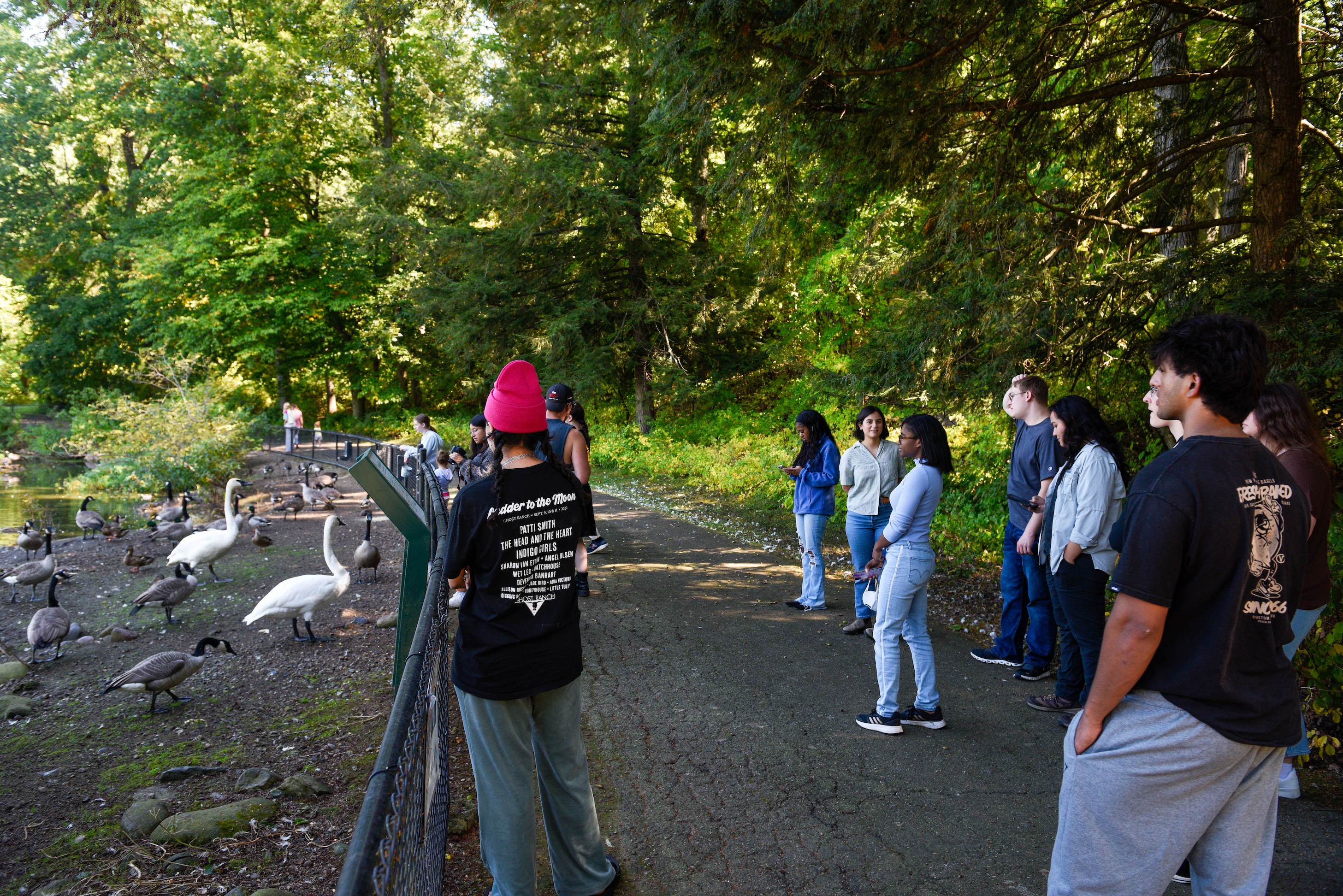 the finer points of applying to graduate school, including reaching out to potential advisors and how to craft compelling personal statements. They also learned how to find and apply for fellowships and what makes a successful fellowship application, in addition to attending a panel discussing on choosing the right graduate program.
The weekend included social events to meet current students and find out about life in the East Lansing area. A field trip to Kellogg Biological Station (KBS) provided a chance to get to know the KBS station's facilities and surrounding experimental sites such as the LTER and KBS pond lab.
"Envision EEB is an innovative and spectacular program that grows stronger every year. I really appreciate the commitment and hard work of the EEB Diversity, Equity, and Inclusion Committee," EEB Director Elise Zipkin said. "The preview week is not only a great way to show off the tremendous strengths of MSU, but it also helps to support and build a strong community of early career scholars, regardless of where they may end up next year. Everyone benefits from the relationships that were made at this event."
In addition to co-chairs Kline, Conway, and Sullivan, the event was organized by EEB members Carol Waldman Rosenbaum, Jim Moran, Zinan Wang, Meaghan Clark, and Nadya Mamoozadeh.