Mind the gap: A framework for addressing decision-implementation disparities in conservation management
Release Date: Sep 28, 2020
September 28, 2020
The need to conserve biodiversity on our planet has never been clearer, with more than one million plant and animal species threatened with extinction, according to the 2019 United Nation's Intergovernmental Science-Policy Platform on Biodiversity and Ecosystem Services report.
How we reverse these species declines remains unclear.
In a paper published in the September issue of Biological Conservation, Michigan State University scientists take a hard look at what falls through the gap between scientifically informed conservation decisions and their outcomes – and how to move forward.
Alex Wright, a Ph.D. candidate in MSU's Department of Integrative Biology (IBIO) and the Ecology, Evolution, and Behavior (EEB) Program, and his team evaluated 12 case studies of amphibian conservation projects over the last 10 years that used decision science as a framework for determining an optimal conservation strategy.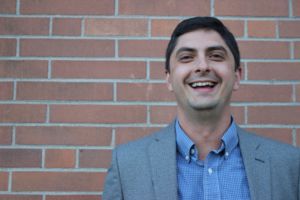 Of the 12 case studies in the paper, almost all of them hit key targets for successful decision science projects defined by the authors as articulating clear objectives, developing predictive models and identifying an optimal action.
However, few of them went on to implement their chosen optimal action and even less achieved some metric of near-term conservation success, such as stopping or reversing the decline of a target amphibian population.
"Implementation issues were a big barrier, and one of the biggest implementation barriers was limited funding," Wright said. "Previous research has shown that less than 25 percent of resources needed for endangered species recovery plans are actually allocated. And while this is a larger conservation issue, it is relevant to decision science because even if everyone does everything in the process right, they still might never be able to get the money needed to implement conservation actions. That's where we need to be focusing our attention."
Read more at NatSci.