Shocking biodiversity decline more than one-solution crisis
Release Date: Oct 22, 2020
Tags: Biodiversity, Publication
October 22, 2020
A 'safety net' made up of multiple, interlinked and ambitious goals is needed to tackle nature's alarming decline. No single goal can capture the broad range of characteristics that need to be sustained, concludes a large international team of researchers analyzing the new goals for nature being drafted by the UN's Convention on Biological Diversity.
The scientific advice comes at a critical time: The Convention on Biological Diversity (CBD) recently announced that none of its 20 Aichi Biodiversity Targets for 2020 has been reached. Policymakers, scientists and country negotiators are now preparing for the next generation of biodiversity goals for 2030 and 2050, to be enshrined by their 15th Convention of the Parties in 2021.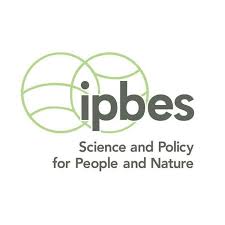 The new paper, published in the journal Science and led by Earth Commission experts, outlines the scientific basis for redesigning this new set of biodiversity goals. To reach the road to recovery, ecosystems, species, genetic diversity and nature's contributions to people all need distinct goals, and these goals need to be woven together into a safety net and set at a high level of ambition.
The text of the CBD's document on new goals for biodiversity is in flux; countries, organizations and interest groups have put forward proposals for particular facets of nature, such as species, natural ecosystems or genetic diversity. The researchers of this study, a group of more than 60 leading biodiversity experts from 26 countries, assessed these draft goals and asked what the scientific evidence is supporting them, how these goals reinforce or undermine each other, and whether one aspect of nature could serve as a shortcut for others.
The result is an independent, scientifically grounded, unprecedentedly comprehensive assessment.
"We hope this is a useful tool in the CBD negotiations on a new strategy for nature and people," says Sandra Díaz, lead author of the paper and senior researcher, National Research Council, and professor at the National University of Córdoba, Argentina. She co-leads the Earth Commission's working group on biosphere interactions and has co-chaired the Global Assessment of the Intergovernmental Science-Policy Platform on Biodiversity and Ecosystem Services (IPBES).
Among the other authors is Michigan State University's Jianguo "Jack" Liu, Rachel Carson Chair in Sustainability and Ecology, Evolution, and Behavior faculty member. Liu introduced the concept of telecoupling (socioeconomic-environmental interactions over distances, such as trade, migration, foreign investment, tourism, and spread of diseases like COVID-19) a number of years ago and has been leading the development and applications of the telecoupling framework. The framework is a new holistic research tool which enables natural and social scientists across various disciplines to understand and generate information for managing how humans and nature sustainably coexist over distances.
Liu is a coordinating lead author for the global assessment of biodiversity and ecosystem services for the IPBES.
Read more at CANR.