Seven seed grants to support EEB faculty initiatives
Release Date: Apr 26, 2022
April 26, 2022
Seven early-stage research projects budding with potential for significant external funding are getting a boost by the MSU Ecology, Evolution, and Behavior (EEB) program's seed grant initiative, this year strengthened by partnerships with MSU AgBioResearch and BEACON.
The grants, totaling nearly $95,000, will support a range of costs associated with launching competitive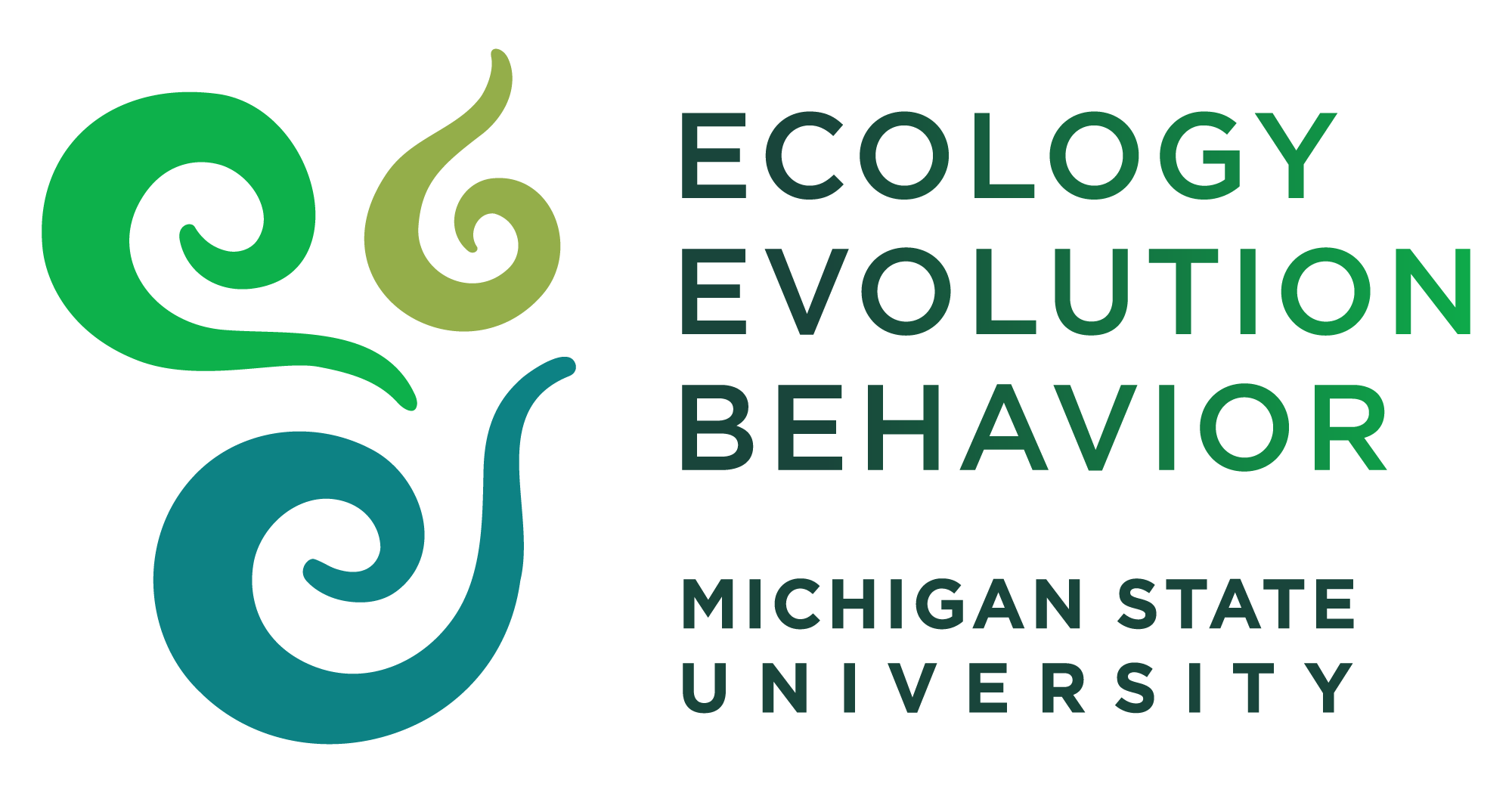 proposals for significant external resources, including new research collaborations envisioned by EEB members. This is the second year of grants, which are slated to be made available at least through the next academic year.
"EEB is committed to supporting MSU researchers who are working to foster innovation and take exciting research ideas to the next level," said EEB Director Elise Zipkin. "Generous partnerships with AgBioResearch and BEACON have strengthened our ability to support turning ideas into action."
This year's supported projects are:
"Empowering stakeholders from ship to store--solving fishery management challenges with use-inspired genomic and artificial intelligence tools" led Mariah Meek in integrative biology and funded in partnership with AgBioResearch.
"Co-phylogenetic inference and learning: New algorithmic techniques and an applied study of bioluminescent cephalopod symbioses" led by Kevin Liu in computer science and engineering and funded in partnership with BEACON.
"Identifying how belowground microbial communities change across time and space after wildfire" led by Jessica Miesel in plant, soil, and microbial sciences.
"What makes a virus pathogenic? Using machine learning to distinguish genomic signatures of virulence in crop and wild viruses" led by Carolyn Malmstrom in plant biology and funded in partnership with AgBioResearch.
"Rules of polyploid life – Evolution of the vertebrate nervous system by genome duplications" led by Ingo Braasch in integrative biology and funded in partnership with BEACON.
"Mapping phenology and above ground biomass in an African savanna" led by Kyla Dahlin in geography, environment, and spatial sciences.
"Leveraging genomic data to increase adaptive potential and inform management action in the endangered Mitchell's satyr butterfly under climate change" led by Sarah Fitzpatrick in integrative biology at the Kellogg Biology Station and funded in partnership with BEACON.
"As we recognize these outstanding and creative awards, I am optimistic that these seed projects will lead to successful federal funding in the future," said Doug Gage, vice president for research and innovation. "These projects address important questions in environmental science and have great potential to make a positive impact on our living world.
The committee was co-chaired by Lars Brudvig and Catherine Lindell. Other members include Jean Tsao, Emily Dolson, and Wendy Leuenberger.
The next round of EEB Seed Grant Proposals will initiate in early winter, available to EEB core faculty members.