Sarah Evans named to prestigious Earth Leadership Program cohort
Release Date: May 16, 2022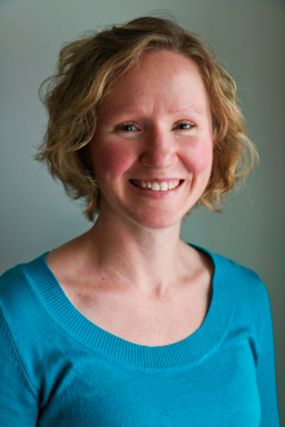 May 16, 2022
Microbial ecologist and EEB core faculty Sarah Evans is one of 22 leading sustainability scientists named to the 2022 North American cohort of the Earth Leadership Program (ELP).
The ELP provides outstanding academic researchers with the skills, approaches, and theoretical frameworks for catalyzing change to address the world's most pressing sustainability challenges, emphasizing new forms of individual and collective leadership. The program enables scientists to work collaboratively with diverse stakeholders and become agents of change within and beyond their universities.
Evans is both honored and excited to have the opportunity to participate in the program.
"I hope to learn how to develop networks broader than the university and to establish partnerships and projects with diverse groups," said Evans, an associate professor who holds appointments in the MSU Departments of Integrative Biology and Microbiology and Molecular Genetics in the College of Natural Science, and is an MSU W.K. Kellogg Biological Station (KBS) faculty member. "By working with partners, I can do the science that's needed to create win-win solutions for people and conservation."
Evans is interested in how microbial communities respond to their environment, and how this response affects ecosystems. She is particularly interested in responses to predicted changes in rainfall patterns (e.g., more drought and flood), and how microorganisms will influence nitrogen cycling, greenhouse gas production, and agricultural sustainability under these new climate regimes.
Her lab uses a combination of DNA-based methods, culturing, biogeochemical analyses, modeling and field manipulations as they ask fundamental questions about how microorganisms assemble into communities, respond and influence host organisms (e.g., rhizosphere or gut microbiome), and adapt to a new environment.
"We are absolutely thrilled that Sarah has received the impressive distinction of being named as a fellow of ELP, which has a long history of identifying and nurturing the top global leaders in sustainability science," said Frederic Janzen, KBS director. "This recognition of Sarah's accomplishments and future scholarly potential is spot-on."