MSU scientist lands NIH grant to study population genetics
Release Date: Jul 2, 2020
Tags: NIH, Evolution, Grant
July 2, 2020
Michigan State University population geneticist Gideon Bradburd has received a five-year, $1.84 million National Institutes of Health (NIH) Maximizing Investigators' Research Early Stage Investigator Award.
The grant, which began July 1, 2020 supports Bradburd, an assistant professor in the Department of Integrative Biology and the Ecology, Evolution, and Behavior Program, and his lab in their studies of spatial population genetics related to how humans have historically adapted to their environment.
Bradburd's research is grounded in the observation that genetic variation is often distributed geographically and that patterns of genetic variation can therefore be used to learn about past population movements. In his lab, he works to develop statistical methods to understand these spatial patterns, which are critical to analyzing human evolutionary history and linking genotypes and phenotypes.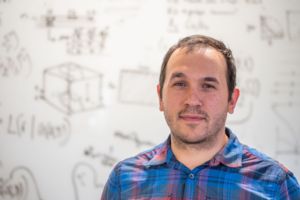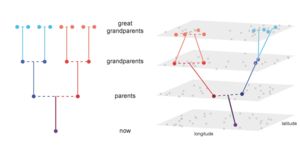 In modern population genetics, the genomic sequencing revolution is creating enormous data sets. Historically, limitations in the size and scope of empirical datasets allowed researchers to employ statistical models that ignored geography, but modern genomic datasets demand population genetic analysis methods that incorporate geographic space.
Bradburd's research will generate novel statistical methods that incorporate geography into the study of population genetic structure, demography and natural selection. These methods will be developed and implemented as open-source software.
Read more at NatSci.