MSU researcher receives grant to continue lake sturgeon study
Release Date: Jan 25, 2021
Tags: Grant, Conservation, Ecology
Categories: News, Non-featured News
January 25, 2021
Kim Scribner, a professor in the Michigan State University Department of Fisheries and Wildlife and the Ecology, Evolution, and Behavior Program, has received a $780,000 grant from the Michigan Department of Natural Resources (MDNR) for research to restore declining lake sturgeon populations in Michigan.
The new four-year funding is a continuation of 18 years of MDNR support and partnership totaling roughly $4.2 million. Leading the initiative with Scribner is Edward Baker, an MDNR research biologist.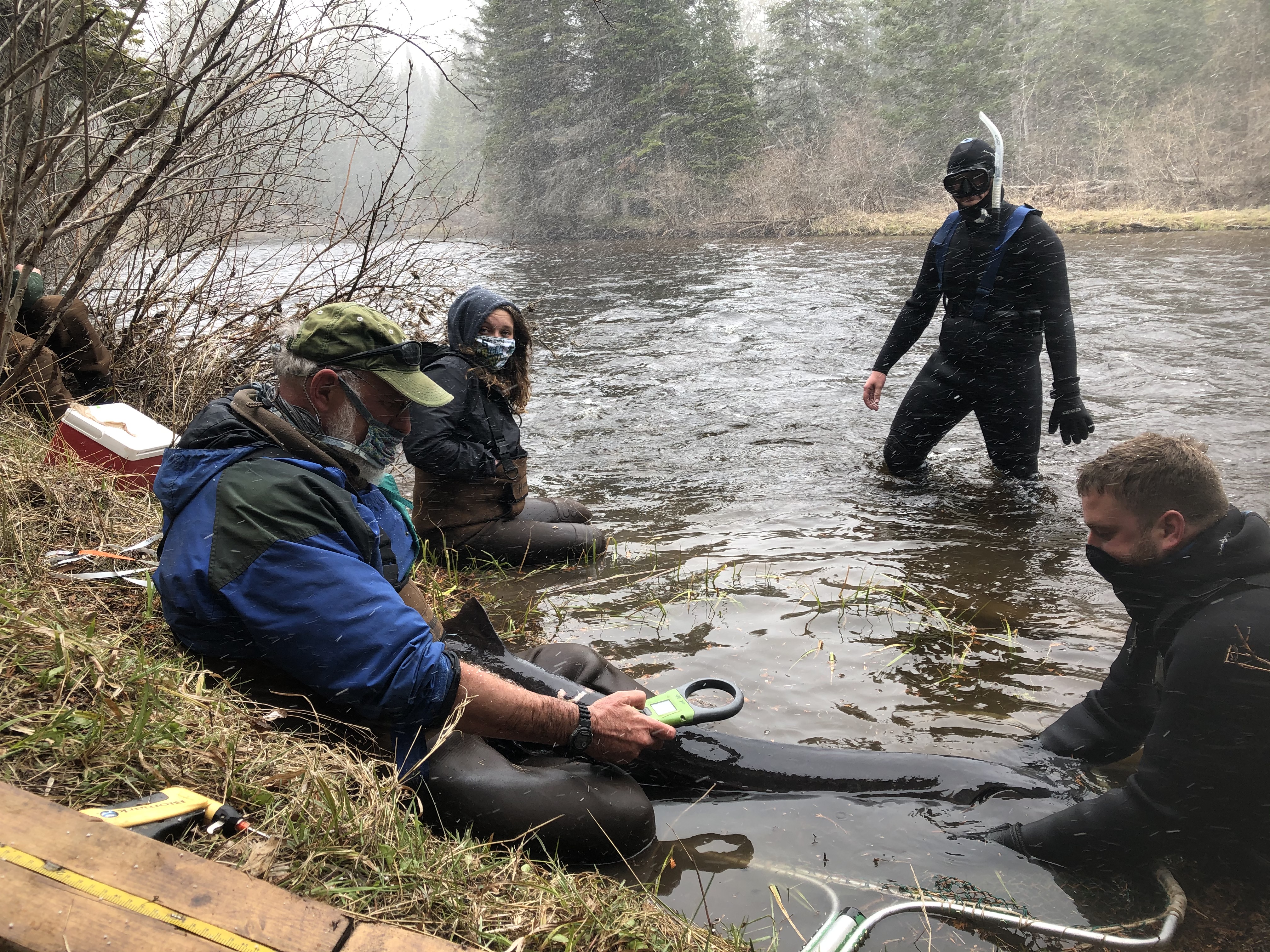 Since its inception, the project has focused on lake sturgeon populations in the Cheboygan River system and Black Lake. Lake sturgeon are a large freshwater fish that can grow to more than 8 feet long and weigh in excess of 300 pounds. Their prehistoric appearance is highlighted by bony plates on the sides and back of a streamlined body. Lake sturgeon can live up to 100 years, making them the longest living fish in the Great Lakes.
Climate change and overfishing in the 19th and 20th centuries contributed to the decline of the species around the country, particularly in the Great Lakes region. According to the U.S. Fish & Wildlife Service, the species is threated or endangered in 19 of the 20 states it inhabits.
"The main purpose of the study has been to identify the sources of mortality that limit natural reproduction," Scribner said. "In the Cheboygan River system and Black Lake, we've identified 1,200 adults and continue to monitor their breeding efficacy. Overall, the population has been unsuccessful at reproducing effectively, but some individuals are more successful than others. We want to better understand what influences that success or lack thereof."
Read more at CANR.