Investigating the impact of heatwaves on ecosystems
Release Date: Sep 25, 2020
Tags: Climate change, Ecology, Research
September 25, 2020
Will Wetzel, assistant professor in the Michigan State University (MSU) Department of Entomology and Ecology, Evolution, and Behavior Program, is researching how extreme weather events, such as heatwaves, impact various ecosystems in Michigan. A major focus of his work is on the effects of temperature variability, or the pattern of change throughout a growing season.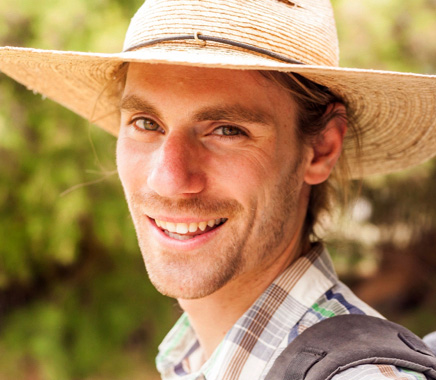 "Most of the work in my lab focuses on the causes and consequences of different levels of variability, especially when it comes to weather and variability in the timing of that weather, and asks about the consequences of that."
"We currently don't have a good understanding of how extreme weather will disrupt important interactions that basically provide free pest control services in agricultural ecosystems," Wetzel said.
Wetzel notes that most biological research looks at the difference between means, because it's simpler.
"We've learned a ton that way, and it's given us most of what we know about biology, but it overlooks the thing that inspired me to become a biologist in the first place, and that is the variability itself," he said.