EEB member named to prestigious Earth Leadership Program
Release Date: Feb 1, 2021
Tags: awards
Categories: News, Non-featured News
February 1, 2021
EEB core faculty member Sarah Evans has been named to the North American Cohort of the Earth Leadership Program.
The Earth Leadership Program provides outstanding academic researchers with the skills, approaches,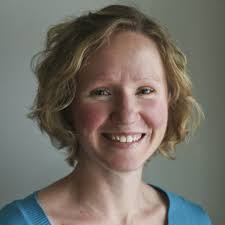 and theoretical frameworks for catalyzing change to address the world's most pressing sustainability challenges, emphasizing new forms of individual and collective leadership. The program enables scientists to work collaboratively with diverse stakeholders and become agents of change within and beyond their universities.
Earth Leadership Program is the global successor to the renowned Leopold Leadership Program, now in partnership with Future Earth. Evans joins 20 scholars in this year's cohort.
"I hope to learn how to develop networks broader than the university and establish partnerships and projects with diverse groups," Evans said. "I think by working with partners, I could do the science that's needed to create win-win solutions for people and conservation."
She is an associate professor who holds appointments in the Departments of Integrative Biology and Microbiology and Molecular Genetics and is an MSU Kellogg Biological Station faculty member.
Read more from the Earth Leadership Program.