EEB fellowships secure summer research for 12 graduate students
Release Date: May 5, 2021
May 5, 2021
Twelve Ecology, Evolution, and Behavior (EEB) students have been awarded competitive summer fellowships based on their scholarly accomplishments, research potential, and engagement in EEB endeavors.
Each student has received a stipend totaling $7,500 including matching support from advisors, allowing them to focus solely on research over the summer.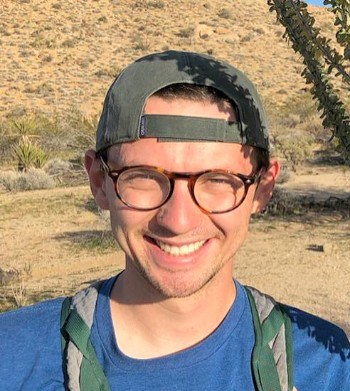 "We're delighted to support a terrific group of scholars," said EEB Director Elise Zipkin. "This is exactly the type of investment that will benefit not only these impressive individuals but will also enrich the entire community. We are proud to be part of Michigan State's vast network of lifting up early career scholars."
Two students who ranked top in the group, Olivia Spagnuolo, advised by Kay Holekamp in integrative biology; and Daniel Turner, advised by Will Wetzel in entomology; were awarded the Don Hall Fellowship, which comes with an additional stipend of $1,000 from EEB's Dr. Don Hall Endowed Fund. This fellowship is named for the late zoology professor who served as EEB director from 1989 to 2004. Hall, a freshwater ecologist, played a crucial leadership role in fostering the growth of ecological and evolutionary research and training in his more than three-decade career at MSU.
Summer fellowships also were awarded to:
Elizeth Cinto-Mejia, advised by Wetzel in entomology
Meaghan Clark, advised by Sarah Fitzpatrick and Gideon Bradburd in integrative biology
Zoe Hansen, advised by Shannon Manning in microbiology and molecular genetics
Julie Jarvey, advised by Holekamp in integrative biology
Toby SantaMaria, advised by Lars Brudvig in plant biology
Maggie Sawdy, advised by Holekamp in integrative biology
Olivia Utley, advised by Catherine Lindell in integrative biology
Miranda Wade, advised by Mariah Meek in integrative biology
Zinan Wang, advised by Henry Chung in entomology
Julia Zheng, advised by Kevin Liu in computer science and engineering
EEB offers graduate students and postdocs several funding opportunities to support their professional development via partnership with the MSU graduate school.
"MSU's EEB program is recognized to be a trailblazer in inter-disciplinary, cutting edge research and education. They are at the forefront of broad scholarly accomplishments in graduate education while incorporating professional development of their students and postdocs," said Thomas Jeitschko, the dean of MSU's graduate school. "We are excited to partner with a program that is illuminating the path forward."
The committee was led by Nan Nourn in fisheries and wildlife and Danielle Whittaker in integrative biology and BEACON. Other members were Jessica Miesel, plant, soil and microbial ecology; David Lowry and Emily Conway, plant biology; Jim Bence, fisheries and wildlife; Erin Zylstra and Isabella Borges in integrative biology; and Jeff Doser in forestry.